Team Members
Yuti Jhaveri
Publisher TCC Ventures and its founder
TCC Ventures is an offshoot of The Curiosity Club (TCC), a STEM-based activity centre in Mumbai. TCC conducts activities where children learn concepts in a hands-on manner, using toys such as LEGO and robotics.
TCC is the brainchild of Yuti Jhaveri. She obtained her Bachelor's degree in Biomedical Engineering from Vanderbilt University (USA) and a Masters degree from Northwestern University (USA). She began her career with a healthcare research consultancy, after which she entered the stock market and has been managing investment portfolios for over seven years. Intrigued by the scope of alternative practices in education, supplemented by her background in engineering and finance, and added with the experience of being a mother to a young child, Yuti decided to introduce new-age learning techniques for children through The Curiosity Club. In 2018, she decided to venture into children's books under the Zayn & Zoey brand.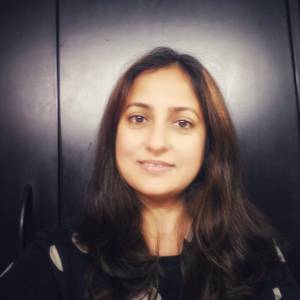 Tvisha Doctor
Writer & Editor
Tvisha is an Instructional Designer. After a successful stint in corporate eLearning for nine years, she started working on children's educational and recreational literature. With expertise in the subjects like learners' psychology, cognitive theory and instructional design, Tvisha brings together exciting design ideas that help create interest among children. A mother of two, Tvisha stresses that her ideas for stories and structures come from the incredible experiences that she shares with her own children.