Enrich your child's reading experience with the Zayn & Zoey Science with Stories book series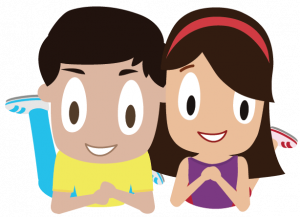 Zayn and Zoey are curious twins who are fascinated by the wonderful world we live in. They love asking questions and are always excited to learn about the things they see around them. Their mum is a pilot, busy flying people around the globe, while dad's a photographer — often traveling to exotic, unexplored places to capture them on his camera. Their parents' professions give Zayn and Zoey the opportunity to travel across the world and learn about new places and things. The Zayn & Zoey series of books explore concepts through stories. Join the twins in their adventures to discover how the world works.

Happy Readers
The Zayn and Zoey series as a set of books is great value-addition for children. The books make an interesting read as the twins provide information with a twist, on topics relatable to children. My 7-year-old is waiting to get his hands on the latest releases!
The books are actually quite enjoyable and both my son and niece finished 4 books in four straight nights of storytelling. They're waiting for more!
Aira has fallen in love with the Zayn and Zoey books. The illustrations are beautiful and engage in simple and understandable ways. The stories take unique concepts, but ones that young children can easily grasp, and we love them all!
Zayn and Zoey. Two fabulously created characters who undertake amazing STEM journeys. The book size, print quality, artwork, content and topics — all 5 on 5! Who says? My 3-year-old daughter who just doesn't want to keep it down, carried it to me with one statement, "Read it Papa!"