Enrich your child's reading experience with the Zayn & Zoey Science with Stories book series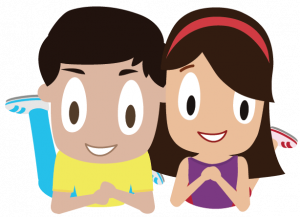 Zayn and Zoey are curious twins who are fascinated by the wonderful world we live in. They love asking questions and are always excited to learn about the things they see around them. Their mum is a pilot, busy flying people around the globe, while dad's a photographer — often traveling to exotic, unexplored places to capture them on his camera. Their parents' professions give Zayn and Zoey the opportunity to travel across the world and learn about new places and things. The Zayn & Zoey series of books explore concepts through stories. Join the twins in their adventures to discover how the world works.

Happy Readers
Encounter with Honey Bees provides precise information about honey bees in a simple yet engaging manner. Definitely recommended for kids above 3 years of age.
What we love the most about the Continent Series is how each continent is covered through varied engaging narratives!
Here's what I like about the Zayn and Zoey Collect My Tools game — they have great quality cards and images (this is what I absolutely love about all Zayn & Zoey products), sleek packaging, easy to store and carry, very informative in terms of the tools chosen for each helper and aids in building vocabulary and cognitive skills.
The fun-while-you-learn approach helps easy understanding of concepts and ideas. The Zayn & Zoey activity books also help develop cognitive and fine motor skills, writing skills, reasoning skills, critical thinking as well as encourage communication and creativity.
Here are four reasons to buy Senses Match Game — it's super engaging, amazing quality, educational as well and fun and pocket-friendly too!
With Zayn and Zoey books, as a parent, what intrigued me the most about the storyline is that their parents are both working; their mom is a pilot and dad a photographer. Loved that it's breaking the idealistic image of mothers being homemakers and that photography is just a hobby.
The Seasons Match Game definitely offers a fun, simple and effective way of making your child understand the concept of seasons and I would surely recommend it based on my personal experience.